Aebi Schmidt launched the Flexigo in 2019. Since then, the multi-functional and multi-seasonal compact sweeper has been widely adopted by local authorities, universities and contractors around the country reports Fleet Vision International.
'The tremendous versatility of Aebi Schmidt's Schmidt's smallest sweeper, the Flexigo 150, has proven both useful for both summer and winter maintenance duties,' commented John Saint, UK Sales Manager at Aebi Schmidt.
'Several local authorities around the country are currently employing Flexigo for several seasonally-related tasks, which, due to the wide range of implements available, it can tackle with equal efficiency,' he continued.
From winter to summer
It is ideally suited for smaller roads, byways, cycleways, car parks, and well-trodden paths in the winter season. It also has the flexibility to carry out many summer maintenance tasks, such as grass mowing, watering and weed removal.
At just 3.5-tonnes GVW, with its articulated steering, permanent four-wheel drive, and broad and kerb-friendly tyres, the Flexigo can be used over wide areas and multiple surfaces – from streets to car parks to narrow alleys in pedestrianised areas – to take on a huge variety of jobs.
From a safety point of view, a low centre of gravity, compact dimensions, high engine output of 75HP/55 kW and that permanent four-wheel drive all ensure safe working and manoeuvring under even the most challenging conditions and in the tightest of spaces, such as underground car parks and behind street furniture, for example.
The versatility of the Flexigo 150 allows the use of many different bodies, thus extending operating times and operating distances. At the same time, the extensive range of attachments delivers a wide assortment of professional services.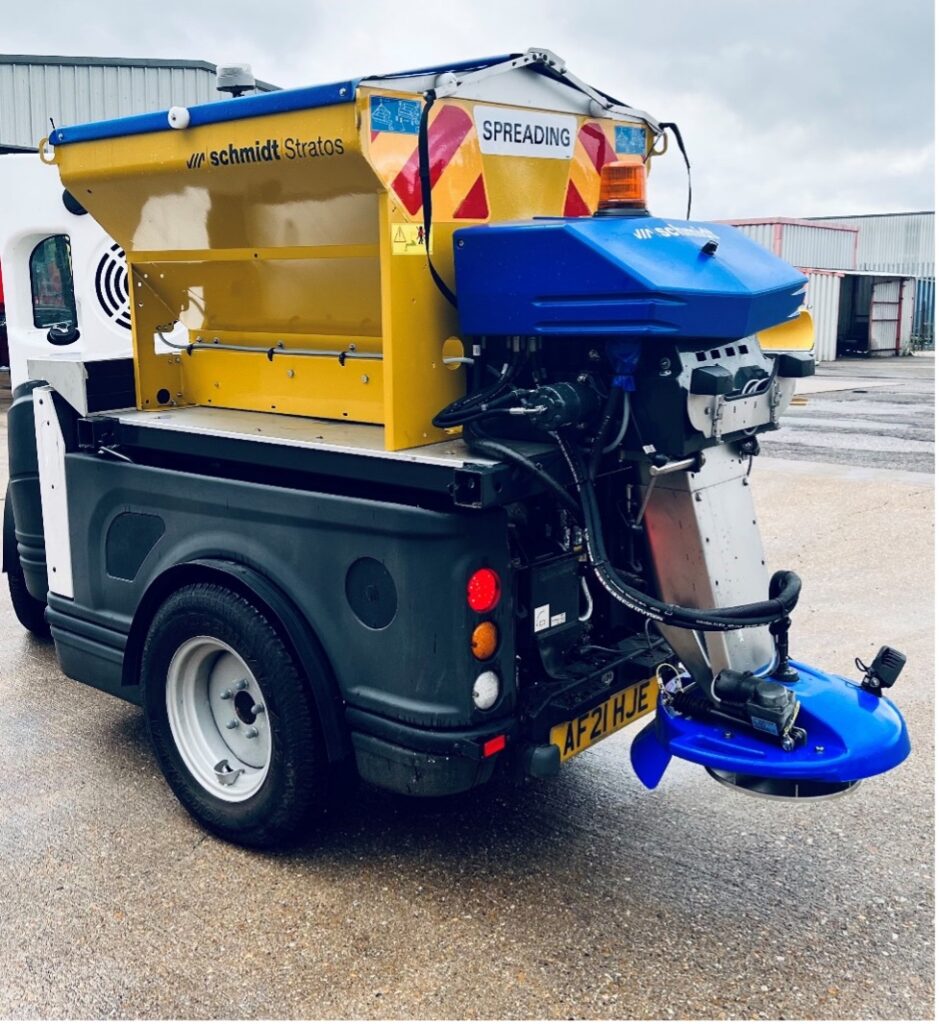 Multitude of attachments
Attachments and mountable equipment available for the coming winter season include snow ploughs, snow blowers, front sweepers, and various attachable and mounted spreaders and sprayers – perfect for tackling localised icing issues in pedestrians precincts and hospital or university car parks, for example.
For the summer, options include a scrub deck, an extremely robust weed brush and a mower/suction combination which allows for wet cleaning under hot and dry conditions. A flexible watering arm also allows for highly accurate plant and border watering in the summer months.
An integrated quick-change system enables different devices to be changed in minutes so that operators can easily switch from one job to another.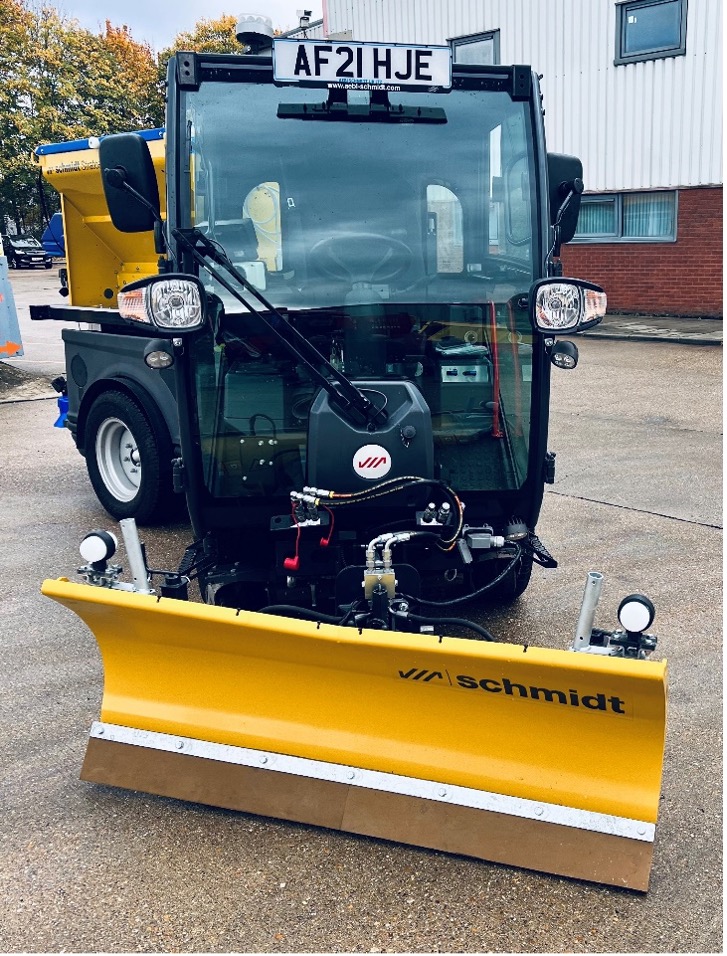 Boost in productivity
As a result, the Flexigo gives users a welcome boost in productivity through the year-round use of the vehicle. At the same time, its compact size, allied with an efficient and dependable diesel engine and high-efficiency traction control for low fuel consumption at maximum power, all combine to give lower maintenance costs.
John said: 'The clue is in the name, and the Flexigo is our most flexible and adaptable compact carrier vehicle. With the winter season just around the corner, operators might now be interested in the array of winter maintenance options, including snow ploughs of various shapes and sizes and attachable and mounted spreaders for tackling snow and icing issues.
'And in the summer, the Flexigo is well suited to an array of summer maintenance tasks making it a complete all-rounder whatever the time of year.
'We have several local authority customers who have taken up the Flexigo for its all-season versatility and high reliability,' he concluded.